IPW Conference
Event Brief
E5 Events was awarded the Regional Event for the 2018 IPW Conference held in Denver, Colorado in May of 2018. IPW is the "Super Bowl" for the event industry when top event professionals from around the world gather for education and to celebrate the industry. Rather than only an opening and closing event, this was the first time the conference hosted a 'Regional Event' to highlight the conference destination on the middle night of the conference.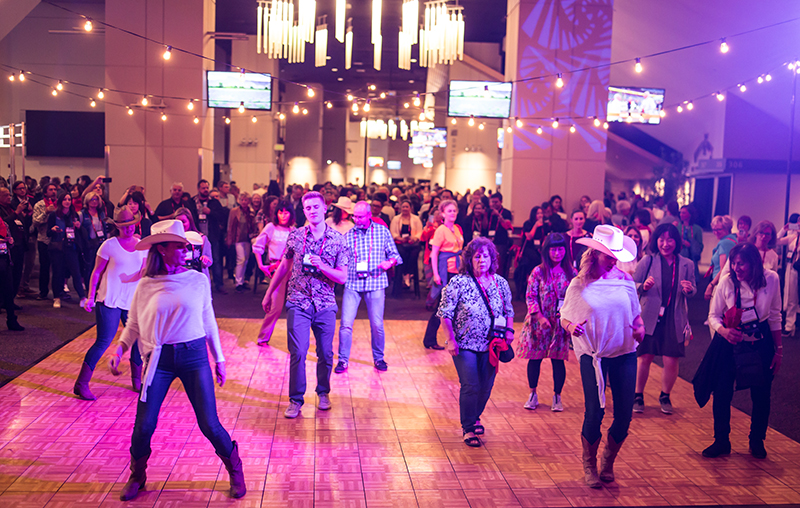 At the regional event e5 events welcomed IPW attendees to discover what we locals already know….Colorado is the best place to be when it comes to a travel destination or simply just to live. We offered all guests to be a Colorado native for one evening. Eat, drink, play and experience all seasons in one day…just like we do! We start the day by the pool with a drink, end the day in a snow storm with a cozy blanket by the fireplace, we enjoy it all!
From the moment guests arrives at Broncos Stadium in downtown Denver, the action started! Rocky Mountain inspired entertainment, food, bars, passed snacks all waited to welcome guests to colorful Colorado hospitality.
E5 designed four distinct areas at the event: Winter in Colorado, autumn in Colorado and Summer & Spring in Colorado and the Field.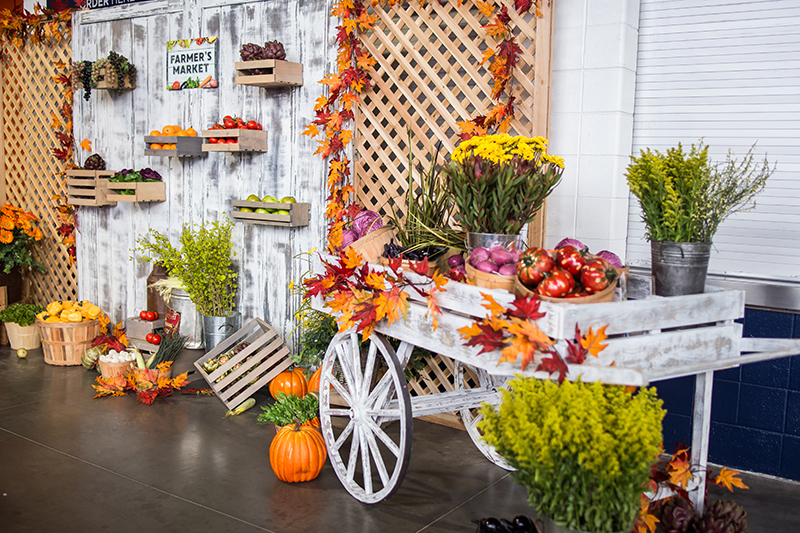 The 'Winter Village' created in east club level featured fun interactive elements celebration winter complete with snow machines. With a menu to highlight rocky mountain winter favorites such as gourmet s'mores stations, a conveyer belt of sweet treats and frozen hot chocolate. E5 was inspired by the energy of Belly Up in Aspen and created a EDM inspired dance floor with a back drop of wintery Rocky Mountains and of course, a Yeti DJ.
The fun of 'Summer & Spring fun' started with a hike in the woods walk way experience leading to the west club level field with a menu highlighting fresh and local produce that featured smoothie bikes and interactive menu stations. Camping vignettes were placed though out the space with customized photo booth experiences.
The 'Changing of colors' autumn area highlighted the entire concourse at Bronco Stadium and E5 brought the change of seasons in with a corn maze, farmers markets and beer garden featuring local brews and wine. Tailgate fare was on the menu and interactive grilling stations set though out the concourse.
The Field featured Native American Dancers, Fly Fishing Demonstrations and the first ever performance in the United States of the Les Luminoles installation by art group Port par le.
Scope of Services
Creative Concept & Delivery, Creative Input & Delivery, Vendor/Supplier Management, Venue Liaison & Management, CAD & Guest Flow Creation, Progress Updates, Create & Manage Event Timelines, Create & Manage Supplier/Vendor Load In-Load Out Schedule, Running Schedule, Create & Deliver takeaway, Manage on site guest gifts, Progress Updates, Manage Meeting Schedule, Manage Registration Set Up, Event Staff, Event Branding & Messaging, Manage & Develop Video Production, Photography Management/Shot Lists, Entertainment Management & Coordination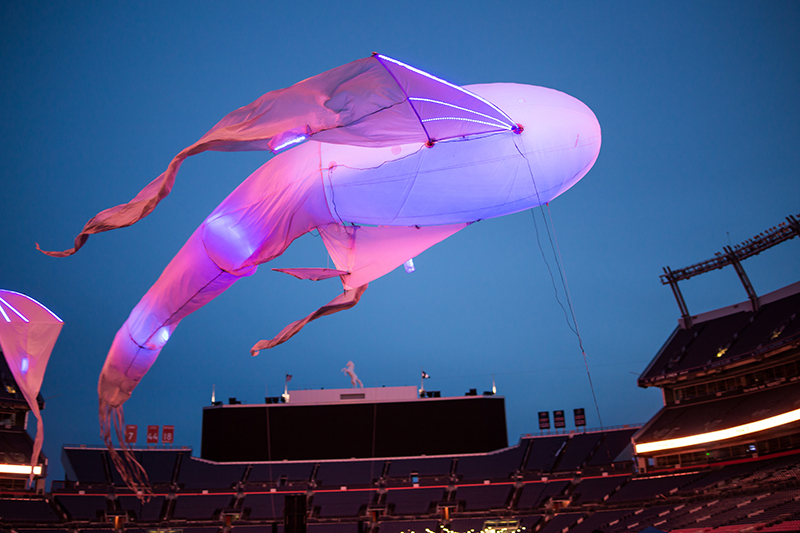 Results
Hosted 5000K+ Guests from around the world
Clients brand & message relayed to clients
Social Media presence
E5 Events Awarded The Mile High Spirit Award from Visit Denver (for event execution)
Igniting all 5 senses