American Express Inter[action] Conference 2019 Opening Reception
Event Brief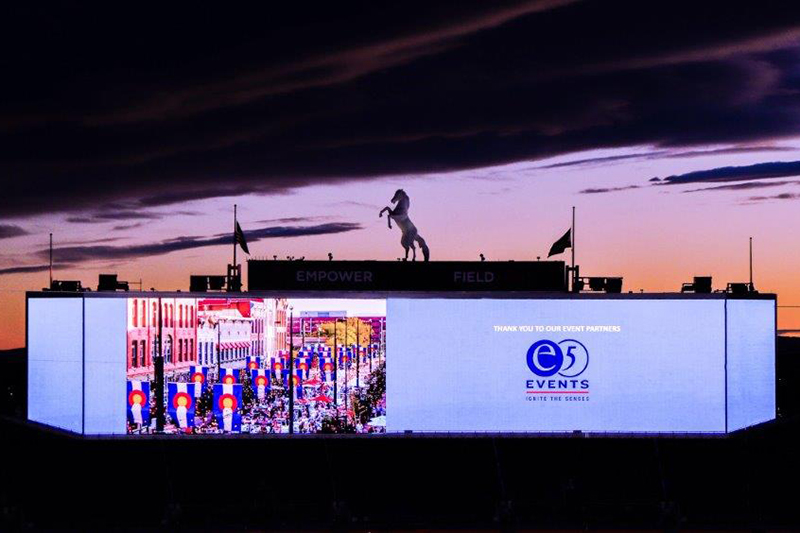 E5 Events was thrilled to be part of the American Express Inter [action] conference that was held in Denver, Colorado in December 2019 as the preferred Destination Management Company. E5 Events worked with Visit Denver to create a spectacular Urban Glamping-esque event at Empower Field at Mild High. All attendees were part of the American Express Global Business Travel teams from around the globe, so impressing this group with all that Denver and Colorado has to offer was no small feat! The opening reception showcased an urban glamping feel that perfectly mixed Denver's cosmopolitan urban city vibe with our love for nature and the Rocky Mountains.
As guests arrived and entered through the iconic Denver Broncos Field to the East Club level they were greete4d with specialty 'Colorado-Style' Margaritas, the Denver Broncos Cheerleaders, Miles the Mascot and Denver's famous Blue Bear and guest names on the scoreboards and LED ring scrolling around the stadium. The perfect photo opp! VIP guests were treated to an 'award winners' only reception in the Visitors' Locker Room with a special performance by Black Iris Collective.
E5 Events transformed the entire East Club to ensure that all guests felt like they were 'glamping' in majestic Colorado complete with glamp-site tents and Campfire Concierges. The upscale menu was presented in a variety of ways including hanging orbs in trees, a conveyer bet for the dessert and of course the over-the top nitro dessert presentation by the Inventing Room.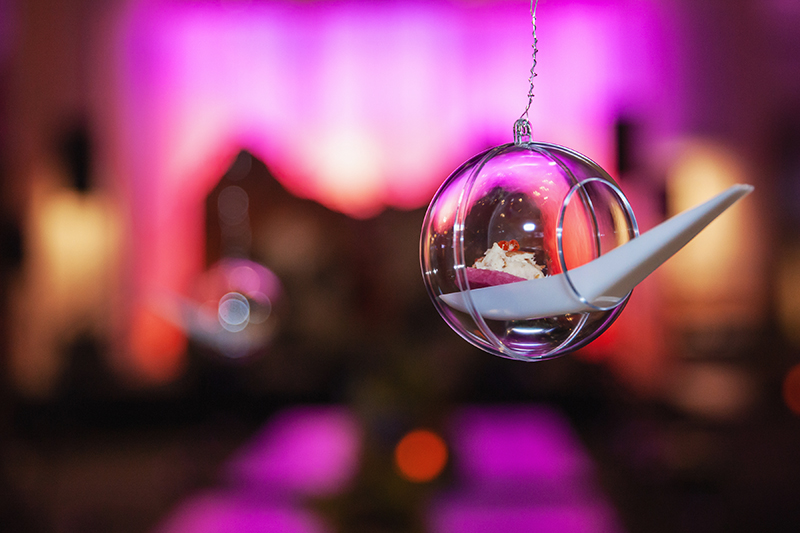 Upon exit guests were treated to warm hot chocolate, blankets and lighted pedi cabs to take them to the post-event Networking Lounge. E5 Events ensured that we welcomed each guest to colorful Colorado with creativity and Rocky Mountain Hospitality!
E5 Events was awarded the Regional Event for the 2018 IPW Conference held in Denver, Colorado in May of 2018. IPW is the "Super Bowl" for the event industry when top event professionals from around the world gather for education and to celebrate the industry. Rather than only an opening and closing event, this was the first time the conference hosted a 'Regional Event' to highlight the conference destination on the middle night of the conference.
Scope of Services
Transportation Management, Creative Concept & Delivery, Creative Input & Delivery, Vendor/Supplier Management, CAD & Guest Flow Creation, Progress Updates, Create & Manage Event Timelines, Create & Manage Supplier/Vendor Load In-Load Out Schedule, Running Schedule, Manage on site guest gifts, Progress Updates, Manage Meeting Schedule, Event Staff, Event Branding & Messaging, Manage & Develop Video Production, Photography Management/Shot Lists, Entertainment Management & Coordination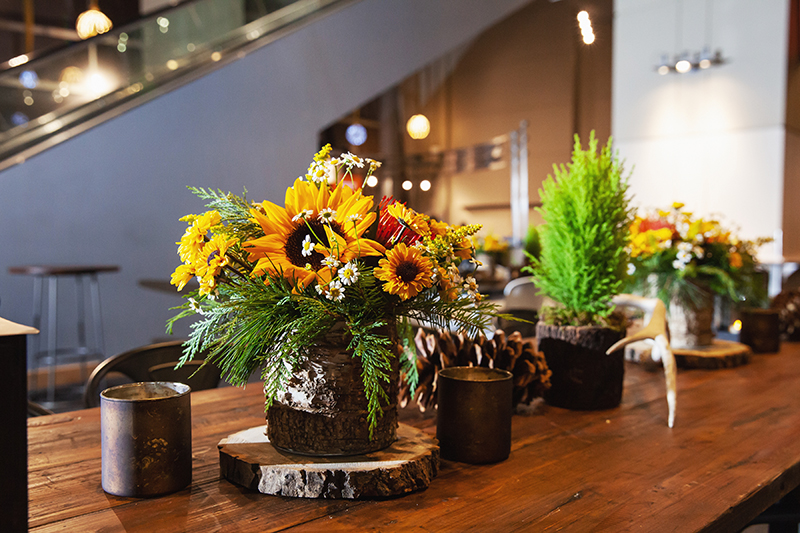 Results
Hosted 1500+ Global Business Travel Planners and event leaders in the industry
Showcased Denver and Colorado as a top destination for business travel, meetings and conventions
Igniting all 5 senses