American Express Inter[action] Conference 2019 Closing Reception
Event Brief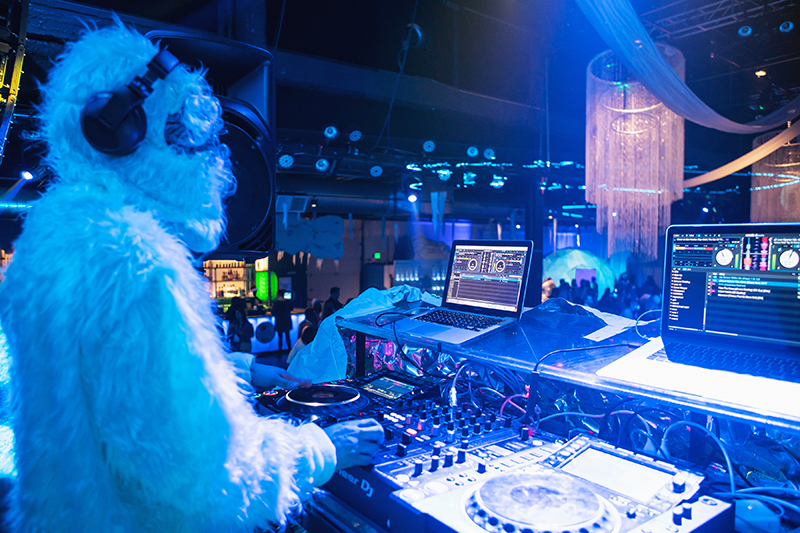 E5 Events was honored to be chosen as the preferred Destination Management Company for the American Express Inter [action] conference that was held in Denver, Colorado in December, 2019. The E5 team was able to work with the American Express team to craft each moment that the attendees were in Colorado to ensure a unique and memorable experience.
The conference's closing reception has been called one of the, if not the best yet! In contrast to the opening event at Empower Field two days prior we created a Winter Wonderland, but put the E5 Events twist to the event to ensure that it was nothing like guest have ever seen before. We listened to the client's vision and was able take the vision and pair that with our ideas to great success!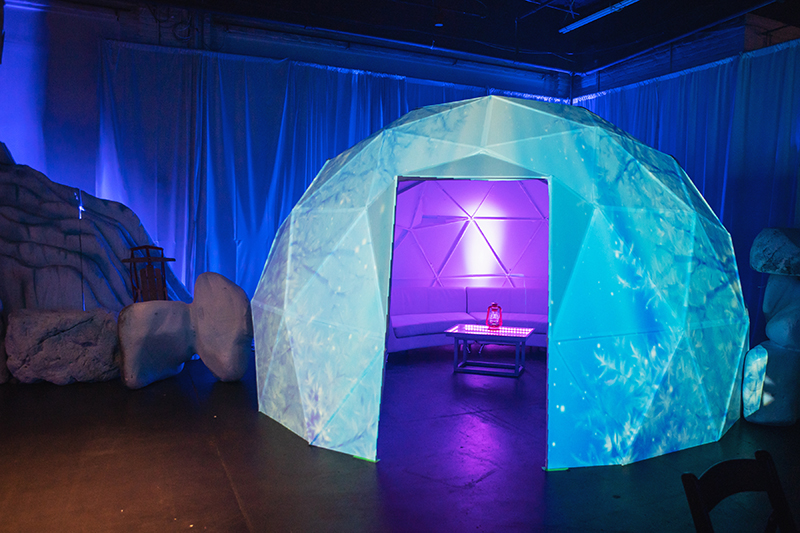 For this event, our idea of a winter wonderland is the summit of one of our amazing Colorado peaks. So bringing an entire mountain summit into the venue is what we did! We transformed the stage are of Exdo Event Center to a snowy summit. And of couse, no summit would be complete without a…YETI! E5 Events once again lured the elusive Yeti out of his Colorado cave to DJ for the crowd of event professionals! To rave reviews!
A re-creation of the Aurora Borealis was displayed by Exdo's amazing A/V team overhead through the crystal chandeliers coming from the ceiling. The igloo lounge areas kept the theme going in every corner of the room. E5 Events takes our clients visions and ideas farther than they could imagine!
Scope of Services
Transportation Management, Creative Concept & Delivery, Creative Input & Delivery, Vendor/Supplier Management, CAD & Guest Flow Creation, Progress Updates, Create & Manage Event Timelines, Create & Manage Supplier/Vendor Load In-Load Out Schedule, Running Schedule, Manage on site guest gifts, Progress Updates, Manage Meeting Schedule, Event Staff, Event Branding & Messaging, Manage & Develop Video Production, Photography Management/Shot Lists, Entertainment Management & Coordination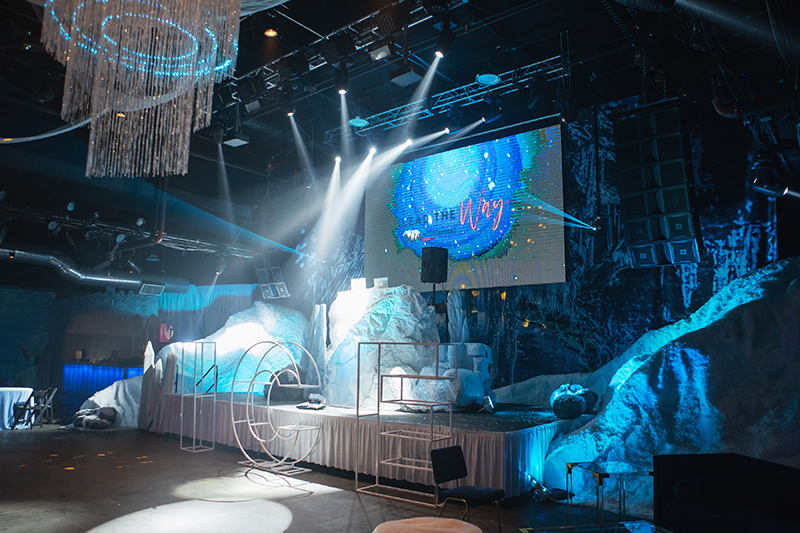 Results
Hosted 800+ Global Business Travel Planners and event leaders in the industry
Showcased unique twists and surprises for all guests throughout the evening
Igniting all 5 senses