1144 Fifteenth Street Tower Opening
Event Brief
E5 Events curated a spectacular opening for Denver's fifth largest skyscraper, 1144 Fifteenth Street. The eye-catching ORANGE concept highlighted their orange wall, a standard in all Hines properties.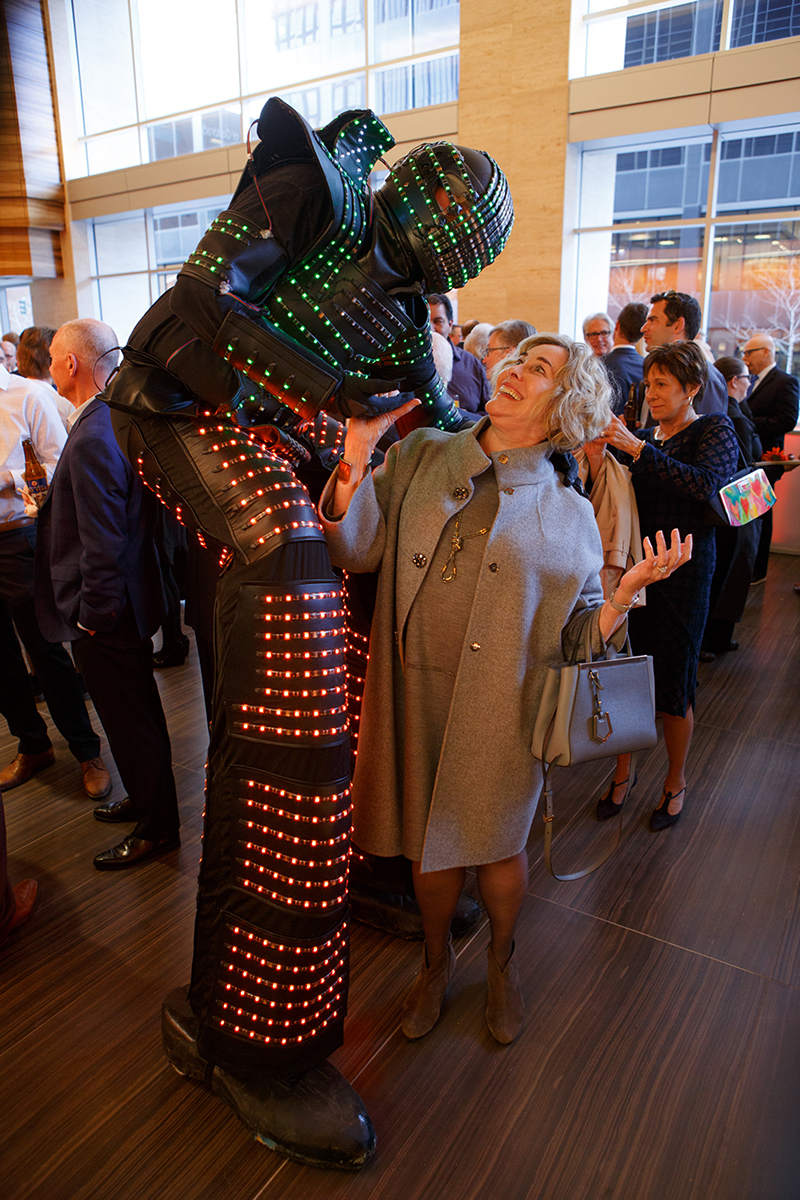 Guests were greeted on the main level with custom floral pieces. The fitness center was activated with fitness models demonstrating equipment. Other elements included a beer garden, food displays and a custom laser ice carving made from the blueprints of the building. Entertainment included the "Orange Man Group" and LED Stilt Walker.
The event progressed to the 37th floor to enjoy the spectacular 360 degree views, logo'd bars, mixologist, lounges and DJ.
Scope of Services
Creative Concept & Delivery, Creative Input & Delivery, Vendor/Supplier Management, CAD & Guest Flow Creation, Progress Updates, Create & Manage Event Timelines, Create & Manage Supplier/Vendor Load In-Load Out Schedule, Running Schedule, Manage on site guest gifts, Progress Updates, Manage Meeting Schedule, Event Staff, Event Branding & Messaging, Manage & Develop Video Production, Photography Management/Shot Lists, Entertainment Management & Coordination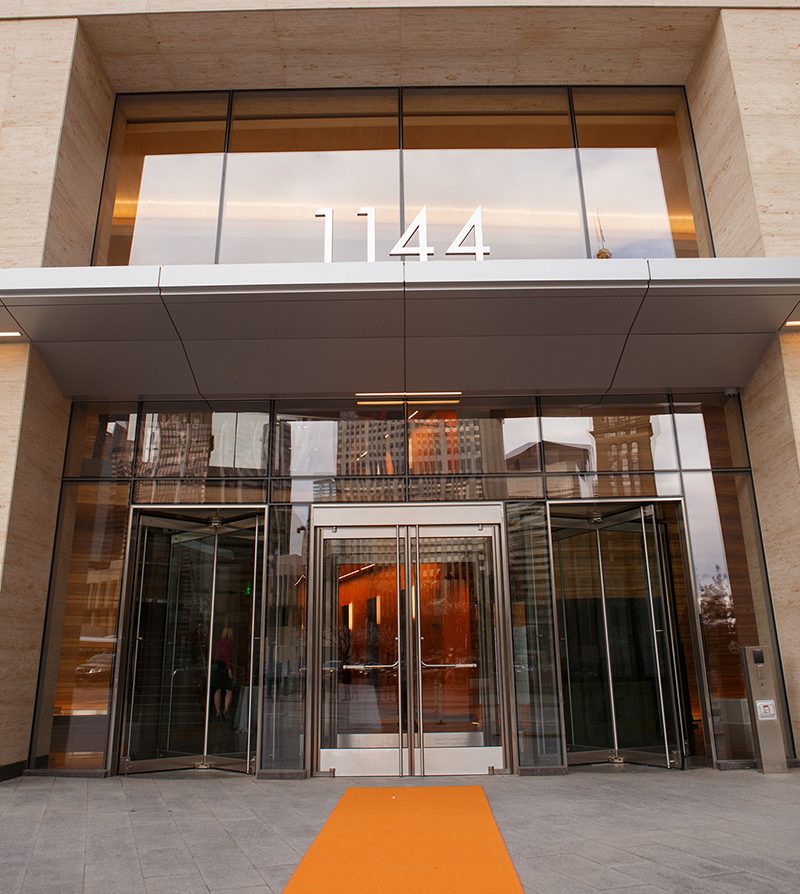 Results
Hosted 400+ Executives, Contractors, Architects and Guests to open the new tower
The client's unique brand & message relayed to clients
Showcased 1144 as a 'go-to' office space for downtown Denver
Social Media presence
Igniting all 5 senses